The Pricing Table Plugin allows you to set a fixed width for each pricing plan, not the entire table. But you might ask, why? When all plans are automatically adjusted for their size, why do you need a plan with auto width?
There are several factors when it comes to improving website conversions, such as highlighting a pricing plan, different color schemes, a reduced price, etc. Out of these, the size of the pricing plan itself plays a huge role in helping your viewers on deciding on the right one.
Take a look at the following table:

If you pay close attention, you will see the 2nd plan with a reduced price. But it doesn't stand out. How about this now?

Other than the fact that we have highlighted the plan (Check this tutorial on how to highlight a plan), its size is also increased.
Here's how to increase your plan size:
Move your mouse over on any plan and click the Settings icon: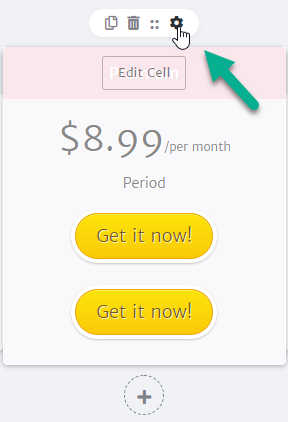 If you don't set a size to the plan, you will see Auto by default. The size is changed in pixels. To change the size, either enter the amount in pixels, or click the arrows to increase or decrease.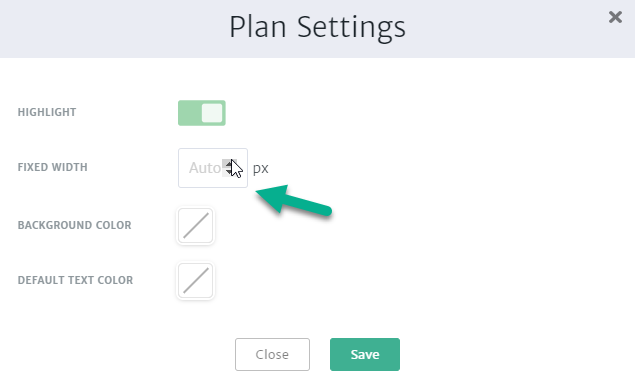 And that's how you change the size. Hope that helps.